June 17, 1892
"Gentleman Jim" Corbett's Asbury Park Training Leads to Championship Win in The Fight of the Century
On June 17, 1892, James J. "Gentleman Jim" Corbett arrived in Asbury Park to begin training for "The Fight of the Century" against world heavyweight boxing champion John L. Sullivan.  William Brady, Corbett's manager, chose a cottage in Loch Arbour
June 30, 1892
Arthur A. Zimmerman: Monmouth County's World Champion Cyclist
Editor's note: On June 30, 1892, in London, Arthur A. Zimmerman of Freehold broke the world's record for the fastest time covering a half-mile on a bicycle from a standing start, with a time of one minute and five seconds. 
August 21, 1892
Stephen Crane's Writing Ends his Brother's Jersey Shore Journalism Career, and Possibly Affects the Outcome of a Presidential Election
On August 21, 1892, a story appeared in the Sunday edition of the New-York (sic) Tribune that launched the meteoric career of one writer, and ended the career of another - his brother. Jonathan Townley Crane, Jr., known as "Townley," the
October 2, 1897
Bud Abbott, Straight Man Extraordinaire
William Alexander "Bud" Abbott was an American actor, best known for his film comedy double act, as straight man to Lou Costello. Born on October 2, 1897, in Asbury Park, he was born into a show business family. Abbott worked
August 25, 1899
President William McKinley Talks About What the American Flag Means in Speech at Ocean Grove
On Friday, August 25, 1899, William McKinley, 25th president of the U.S., gave a speech at the Ocean Grove auditorium, following a presidential parade through the streets of Asbury Park. In his speech, about matters concerning the end of the
December 13, 1903
Sonny Greer, Duke Ellington's Drummer Extraordinaire
On December 13, 1903, William Alexander "Sonny" Greer was born in Long Branch.   Considered one of the greatest jazz percussionists in history, he is most famous for being the immortal bandleader Duke Ellington's drummer for 30 years. [caption id="attachment_1675"
August 10, 1910
The Wright Brothers Bring Aviation to Monmouth County
On August 10, 1910, the Wright Brothers came to Monmouth County to stage "America's Greatest Aviation Meet." It was designed to be a grand exhibition of manned heavier-than-air flight using the aviation system the Wrights created. The aircraft, called the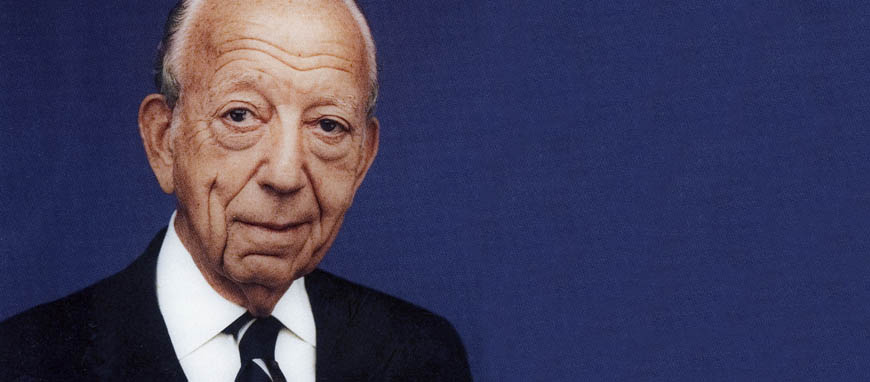 March 14, 1914
Leon Hess of Asbury Park
Leon Hess (March 14, 1914 – May 7, 1999) was the founder of the Hess Corporation and the owner of the New York Jets.  He was born to a Jewish family in Asbury Park and attended Asbury Park High School,
July 27, 1918
Jack Dempsey Trains with Shore Boxing Legend Jimmy DeForest for First Big Match
On July 27, 1918, boxer Jack Dempsey knocked out Fred Fulton in just under 19 seconds of the first round. It was Dempsey's first major fight, and within a year, Dempsey would go on to defeat Jess Willard to become
October 22, 1919
U.S. President Warren G. Harding's Illegitimate Daughter is Born in Asbury Park
By Mark A. Wallinger On October 22, 1919, Elizabeth Ann Christian (later Blaesing) was born in Asbury Park. She was the new baby daughter of the sitting president of the United States. Never heard of President Christian, or President Blaesing? That's
June 7, 1921
James Bradley, Founder of Asbury Park and Bradley Beach, Dies at 91
On June 7, 1921, James A. Bradley, founder of the Monmouth County communities of Asbury Park and Bradley Beach, died at age 91, just three weeks before he could see a statue of him erected near Convention Hall to commemorate
August 11, 1924
New Monmouth Timeline Mystery: Did Harry Houdini Perform Here or Not?
On Monday, August 11, 1924, the legendary escape artist and entertainer Harry Houdini gave what may have been his one and only performance in Monmouth County. Unless it never happened.  It's entirely possible that, despite our region being home to
October 13, 1927
Babe Ruth Versus Lou Gehrig: The Bronx Bombers Come to Asbury Park
Editor's note: In 1926, legendary New York Yankees slugger Babe Ruth brought a barnstorming team to Monmouth County for a pair of exhibition games, one on October 11 in Bradley Beach, and the second on October 23 in Highlands.  Both
January 1, 1930
Paramount Theatre
On New Year's Day, 1930, a showing of the 1927 film "Wings" marked the opening of the new Paramount Theatre in Asbury Park. The Paramount is co-located with the Asbury Park Convention Hall on the boardwalk along the Atlantic Ocean.
July 5, 1930
Explosion at Neptune Fireworks Plant Kills Four, Injures Four
On July 5, 1930, at 4:30 p.m., an explosion erupted at Frank Cimino's fireworks factory in Neptune Township, killing four people and injuring four. The blast could be heard for miles and was followed immediately by a series of additional
September 8, 1934
SS Morro Castle: An Inferno at Sea, a Burning Hulk on the Beach, and Many Unanswered Questions
On September 8, 1934, the luxury passenger liner SS Morro Castle caught fire and burned during a raging storm off the coast of New Jersey, killing 137 passengers and crew members.  The ship, en route from Havana to New York
September 11, 1934
Two Doofuses from Long Island Go Souvenir Hunting on the Wreck of the SS Morro Castle
Editor's note: On September 11, 1934, the S.S. Morro Castle was a blackened hulk resting just off the beach at Asbury Park, three days after coming to a rest there after a horrific fire at sea. The site of numerous
April 22, 1937
Jack Nicholson
Legendary film actor John Joseph (Jack) Nicholson was born on April 22, 1937, in Neptune City. He lived there, then in Spring Lake, and attended Manasquan High School, where he was voted "Class Clown" by the Class of 1954. He
May 27, 1941
Fort Monmouth in World War II
On May 27, 1941, U.S. President Franklin Delano Roosevelt declared a state of unlimited national emergency in response to Nazi Germany's threats of military aggression.  The soldiers and civilians of the U.S. Signal Corps at Fort Monmouth had been very busy
February 27, 1942
The Oil Tanker R.P. Resor is Torpedoed and Sunk by U-578
Editor's note: The following story is reprinted with the permission of the authors of A History of Submarine Warfare along the Jersey Shore (The History Press, ©2016, available from retail booksellers everywhere). By Joseph G. Bilby & Harry Ziegler It
November 17, 1944
Danny DeVito
Daniel Michael "Danny" DeVito Jr. , an American actor and filmmaker, was born November 17, 1944 in Neptune City. He was raised in Asbury Park, and has been quoted as saying "Jersey is always with me. I was one of
February 4, 1946
The WWII War Brides of Monmouth County
On February 4, 1946, the USS Argentina steamed into New York City after an absolutely brutal nine-day voyage from England.  A luxury passenger liner converted into a U.S. military troop ship, she sailed into the teeth of two terrible storms
September 23, 1949
Bruce Springsteen
On September 23, 1949, Bruce Springsteen was born in Long Branch; he grew up in nearby Freehold. Bruce played the bar circuit in and around Asbury Park while assembling his famous E Street Band. His breakout 1975 record, Born to
June 20, 1956
The Crash of Linea Aeropostal Venezolana Flight 253
On June 20, 1956, Linea Aeropostal Venezolana (LAV) Flight 253, a Lockheed L-1049 Super Constellation, caught fire and plummeted into the Atlantic Ocean 32 miles off Asbury Park.  Flight 253 was a regularly scheduled passenger flight from Idlewild International Airport,
June 24, 1961
Frank Budd, World's Fastest Human
On June 24, 1961, at the AAU Championships at Downing Stadium in New York City, Frank Budd (second from right in the photo) became the first man to run the 100-yard dash in 9.2 seconds, setting a new world record
June 9, 1964
Shrewsbury Had Flying Jeeps but Asbury Park Had a Flying Submarine
This is a story about small airfields of Monmouth County that are now long gone. During World War II, residents of Monmouth County became accustomed to seeing a number of small aircraft, midget planes known affectionately as "Flying Jeeps" passing
August 16, 1970
Danny DeVito's First Movie Role
On August 16, 1970, Universal Pictures released a new motion picture entitled Dreams of Glass, which was written, directed, and produced by Robert Clouse (1928–1997), most famous for directing some of Bruce Lee's greatest films, including Entering the Dragon (1973) and Game of Death (1978).
January 5, 1973
Bruce Springsteen Releases a Historic Debut Album
On January 5, 1973, Columbia Records released Greetings from Asbury Park, N.J., the first album from Bruce Springsteen.  As an unknown newcomer, his debut record enjoyed only modest sales, but received acclaim from leading rock critics such as Robert Christgau
February 8, 1974
The Stone Pony
On February 8, 1974, The Stone Pony, one of the world's best-known live music venues, first opened its doors in Asbury Park, across the street from the boardwalk. Founders John P. "Jack" Roig and Robert "Butch" Pielka bought the club
May 30, 1976
The Greatest Show in the History of The Stone Pony
Before May 30, 1976, Southside Johnny and the Asbury Jukes were local legends, but still relatively obscure on the national music scene. But on that date, Southside Johnny and the Asbury Jukes released their new album, "I Don't Want to
September 13, 1981
Danny DeVito Wins The Emmy For Best Supporting Actor
On September 13, 1981 - exactly six years and ONE DAY after the show made its debut, Danny DeVito received the prime time Emmy award for best supporting actor in a comedy for his role as the irascible cab dispatcher
November 27, 1988
Asbury Park's Legendary Palace Amusements Resort Closes After Almost 100 Years of Fun
On November 27, 1988, the famous Palace Amusements indoor amusement park and resort closed its doors for good after nearly 100 years in operation. The resort was the brainchild of Ernest Schnitzler, who had moved to Asbury Park and saw
June 8, 2004
"Tillie" Mural Saved from Condemned Palace Amusements Landmark
On June 8, 2004, volunteers removed one of the "Tillie" murals from the Palace Amusements building in Asbury Park, so as to ensure its preservation prior to the demolition of the building. "Tillie" is the nickname of two murals of