July 19, 1869
Ulysses S. Grant Makes First Long Branch Visit as U.S. President
On July 19th, 1869, U.S. President Ulysses S. Grant, after just months in office, visited Long Branch with his family for the first time, and found it to his liking.  He and his family left Washington, D.C., on July 15th,
July 30, 1870
The First Horse Racing Track at Monmouth Park
Monmouth Park's long and storied history dates back to July 30, 1870 when the track first opened, just three miles from Long Branch, amid much national fanfare. Due to the high caliber of its racing, Monmouth Park achieved distinction as
August 3, 1871
U.S. President Grant Invests in Jersey Shore Real Estate
On August 3, 1871, U.S. President Ulysses S. Grant purchased a cottage in the Elberon section of Long Branch, where he spent his summers during his presidency and beyond. [caption id="attachment_1773" align="aligncenter" width="983"] Ulysses S. Grant Cottage, 995 Ocean
September 19, 1881
U.S. President James A. Garfield Dies in Elberon
On September 19, 1881, U.S. President James A. Garfield died in Long Branch, exactly two months before his 50th birthday.  He had asked to be brought to Long Branch in the hope that the fresh air and quiet might aid his
September 20, 1881
Chester A. Arthur Visits James Garfield's Widow
On Tuesday, September 20, 1881, U.S. Vice President Chester A. Arthur was sworn in as the 21st President of the U.S. Arthur succeeded James A. Garfield, who was shot by an assassin in Washington, D.C., in July, and was eventually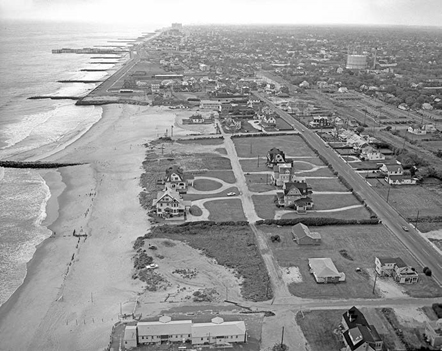 May 19, 1887
The Reservation
By Randall Gabrielan Editor's note: On May 19, 1887, the Monmouth Inquirer of Freehold published a list of "New Incorporations" filed with the county clerk's office, which included the following: Buffalo Bill's Wild West Company. Office at Long Branch. William
June 17, 1892
"Gentleman Jim" Corbett's Asbury Park Training Leads to Championship Win in The Fight of the Century
On June 17, 1892, James J. "Gentleman Jim" Corbett arrived in Asbury Park to begin training for "The Fight of the Century" against world heavyweight boxing champion John L. Sullivan.  William Brady, Corbett's manager, chose a cottage in Loch Arbour
August 21, 1892
Stephen Crane's Writing Ends his Brother's Jersey Shore Journalism Career, and Possibly Affects the Outcome of a Presidential Election
On August 21, 1892, a story appeared in the Sunday edition of the New-York (sic) Tribune that launched the meteoric career of one writer, and ended the career of another - his brother. Jonathan Townley Crane, Jr., known as "Townley," the
August 22, 1893
Dorothy Parker – The Accidental Monmouthite
Editor's note: On August 22, 1992, 300 people showed up at West End Park in Long Branch to see celebrities such as New York Daily News gossip columnist Liz Smith, famed biographer Margaret Meade, a former New York City Council
November 4, 1902
Laura Biggar, Fugitive Gold-Digger, Finally Turns Herself In
By John R. Barrows On November 4, 1902, nationally famous vaudeville stage actress Laura Biggar surrendered herself to Monmouth County authorities in Freehold, where she was placed under arrest, arraigned, and confined to the county jail there.  She had arrived
December 13, 1903
Sonny Greer, Duke Ellington's Drummer Extraordinaire
On December 13, 1903, William Alexander "Sonny" Greer was born in Long Branch.   Considered one of the greatest jazz percussionists in history, he is most famous for being the immortal bandleader Duke Ellington's drummer for 30 years. [caption id="attachment_1675"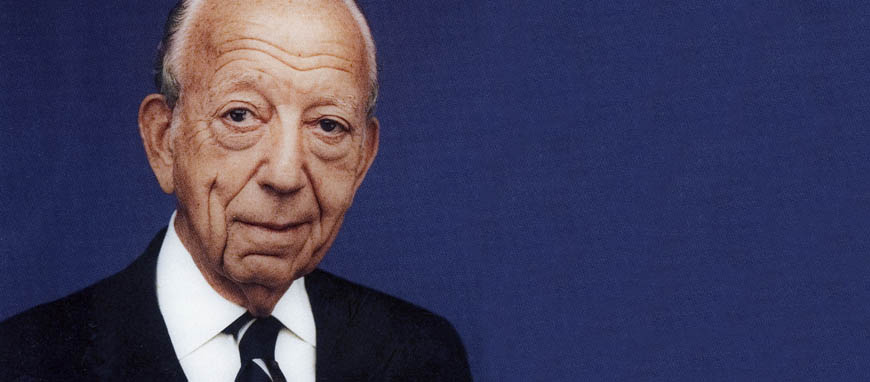 March 14, 1914
Leon Hess of Asbury Park
Leon Hess (March 14, 1914 – May 7, 1999) was the founder of the Hess Corporation and the owner of the New York Jets.  He was born to a Jewish family in Asbury Park and attended Asbury Park High School,
July 27, 1918
Jack Dempsey Trains with Shore Boxing Legend Jimmy DeForest for First Big Match
On July 27, 1918, boxer Jack Dempsey knocked out Fred Fulton in just under 19 seconds of the first round. It was Dempsey's first major fight, and within a year, Dempsey would go on to defeat Jess Willard to become
January 31, 1923
Norman Mailer
On January 31, 1923, Norman Kingsley Mailer, novelist, journalist, essayist, playwright, film-maker, actor, and liberal political activist, was born at Monmouth Memorial Hospital in Long Branch. His grandfather, Chaim Yehudah Schneider, was known as the town's "unofficial rabbi." Mailer's family
August 11, 1924
New Monmouth Timeline Mystery: Did Harry Houdini Perform Here or Not?
On Monday, August 11, 1924, the legendary escape artist and entertainer Harry Houdini gave what may have been his one and only performance in Monmouth County. Unless it never happened.  It's entirely possible that, despite our region being home to
September 4, 1931
The Curious Origin of the "Seven Presidents" of Monmouth County
Editor's note: This research project owes much to three people who deserve acknowledgement:   Janice Grace, Long Branch historian, Library Associate and History Room Manager of the Long Branch Free Public Library; Robert Waitt, president, Historical Society of Ocean Grove; and Randall
December 7, 1941
Two Men with Monmouth County Connections Detected the Japanese Attack on Pearl Harbor – But Nobody Believed Them
Editor's note: This article was first published in 2020; it has been updated as of December 2, 2022, with new information and images, including that provided us by the U.S. Army Communications-Electronics Command (CECOM) Historical Office, today's keepers of the
February 4, 1946
The WWII War Brides of Monmouth County
On February 4, 1946, the USS Argentina steamed into New York City after an absolutely brutal nine-day voyage from England.  A luxury passenger liner converted into a U.S. military troop ship, she sailed into the teeth of two terrible storms
July 10, 1947
Vito Genovese Asserts Himself on the Monmouth County Docks
On July 10, 1947, Vito Genovese, Andrew Richard, and Louis and Dominic A. Caruso formed a new corporation called the Atlantic Highlands Wharf Company, that "handles freight and passenger transportation at the yacht harbor."  The company acquired the railroad pier
September 23, 1949
Bruce Springsteen
On September 23, 1949, Bruce Springsteen was born in Long Branch; he grew up in nearby Freehold. Bruce played the bar circuit in and around Asbury Park while assembling his famous E Street Band. His breakout 1975 record, Born to
June 3, 1959
Sam Mills, the Greatest Football Player in Monmouth County History
By John R. Barrows They all said Sam Mills was too small.  His entire life, at every step, too small. Too small even for small college football.  MUCH too small to be a pro football player, especially a linebacker. 
June 4, 1987
The Acerra Brothers' Traveling Professional Baseball Club
On June 4, 1987, in honor of Fathers Day, the National Baseball Hall of Fame in Cooperstown, N.Y., honored the Acerra family of Long Branch.  The Acerras fielded a semi-pro baseball team consisting of 12 brothers, coached by their father,
May 2, 1989
Clint Black, Country Music Superstar from Texas by Way of Long Branch
On May 2, 1989, Clint Black released his debut album, Killin' Time, which became a smash success. The album is currently certified triple platinum by the Recording Industry Association of America. That year , the Academy of Country Music (ACM) recognized Clint
May 7, 1995
The New Jersey Vietnam Veterans' Memorial
While the Fall of Saigon happened on April 30, 1975, for various reasons, U.S. President Gerald Ford declared May 7, 1975, to be the date that marks the end of the Vietnam War era. Exactly 20 years later, dedication ceremonies
January 17, 2022
Lost Monmouth County
Book review by John R. Barrows By Randall Gabrielan The History Press, 2021 $21.99   160 pages Perhaps the very first history book to speak nostalgically about a special region that became thought of as "lost" was a poem published